About
The Medicine Shoppe® Pharmacy & Compounding Center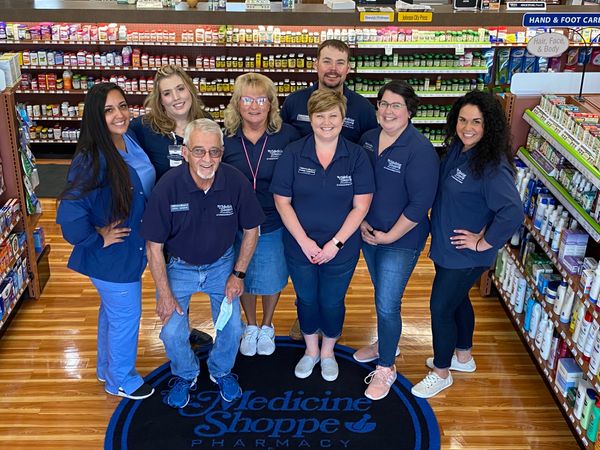 At The Medicine Shoppe® Pharmacy, we're committed to the idea that quality pharmacy care means more than just prompt prescriptions. To us, quality care means that you get the prescriptions and medications you need, along with the care and attention you deserve.
Our pharmacy is dedicated to the wellbeing of your family and the wellbeing of the community. That's why we offer services such as immunizations, medication therapy management, multi-dose packaging, medication synchronization, important health screenings, and expert care*. We strive to make it convenient for you and the people you care about to live a healthy life. Think of us as your community healthcare destination.
We're proud of serving the Jonesborough community for more than 20 years.
In 2008, Ashlie and Matthew Epling purchased the Medicine Shoppe, with a commitment to customers that they can continue to count on dependable care from a knowledgeable pharmacist—one that takes the time to get to know you and your unique health needs.
A brief timeline of the Jonesborough Medicine Shoppe
1994 - Store opened
1996 - Compounding services offered
2005 - Immunizations offered
2008 - Store was purchased by Ashlie and Matthew Epling with the expansion of Dr. Comfort shoes and socks. The Eplings also offered FREE delivery to customers.
2009 - Home medical equipment available
2012 - Moved to a new location and now offering drive-thru service
2013 - Offered MTM Services to all patients (patient medication counseling sessions)
2015 - Become an Accredited Compounding Pharmacy
2018 - Offers Drug Disposal Services Free Of Charge